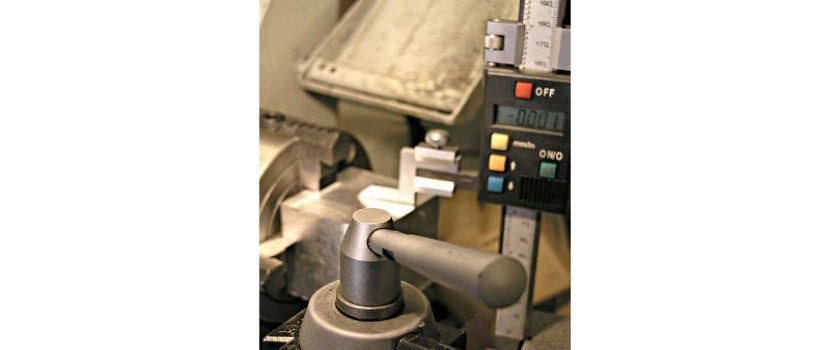 The CNC machining work is suitable for projects related to steel, brass, aluminium, carbon steel, etc. There are many finishing services like carbon blacking, full anodising, hard coating for aluminium machines parts. We employ electro galvanising for ferric and steel tools.


The experts take the initiative of various services to bring the unique project from conceptual thinking to practical realisation. Besides drilling, sawing, turning, grinding, there are world-famous CNC Milling Machine Job Work required for many industrial jobs. We can have some indirect servicing like welding, heat treating, plating, packaging, painting as well for getting the ready-made final products in hand.


This kind of comprehensive service ensures cost-effectiveness for investors and clients with quality control. This is something that can easily keep the competitors far behind us.


Advantages of CNC Milling Machines:
The advanced factories and turning centres are ideal for developing various prototypes in front of potential leads. It would reduce the significant tooling costs and add flexibility in ordering more quantities in bulk.



It would back the skilled workers against tighter tolerances of materials. We need to work with both horizontal & vertical CNC milling machines for long-term production. It would be feasible enough to proceed with high speed mainly for optimising the cost and utilise it for better investment plans.


Common Application of CNC Machined Parts:
Beyond the huge scale production of metallic tools, the manufacturers of CNC Milling Machine Job Work in Gujarat also focuses on developing plastic parts related to the telecommunications and medical industries.


As we know medical devices seek ultimate precision with painstaking designing methods, we must incorporate some effective process for it. CNC machining is well ahead of other tools as it can ensure longevity, safety, optimal performance, and extensive enjoyment among newly joined practitioners. Even freshers can be experts in it via the few days' routine practice.


The professionals are ready to tie the knot for producing dental and surgical equipment, therapeutic and anaesthetic components, catheters, diagnostic devices, orthopaedics, mandrels, and other implantable devices. The custom parts are also useful for satellite and cable companies.


CNC Milled Components Details:
You would not get proper details about the products as each product consists of some customisation from various clients. You may not see similar products at a go.


For a brief discussion, some details are covered for your better understanding of CNC milled and turned products.
All the products must be of a minimum of one full quantity as there is no scope for the partial ordering of CNC machined parts.
The material can be brass, steel, aluminium, or other materials as per the application & demand.
The type of packaging would be with carton box and interior coverage area.
The application is in widespread industries like pharma machinery, medical purpose, general engineering tools, lab tools, household applications like cooking machinery, plumbing, etc.
The grading of materials also varies.
You will get perfect finishing when you are keeping CNC machining in order.
The customers' expectations and points of view are respected before taking any order. Sometimes, they provide specific drawings or sample tools for producing turned components. It also offers a huge amount of cost reduction plans as it is made with limited materials. It offers less complexity, avoiding useless features, and uneasy shapes.


Future Scope:
CNC machining is the lifetime solution for favourable assembly and useful applications for industrial manufacturers.
There is little chance of failure after opting for a huge investment in this regard. We will get the total solution for bulk supply chains by the usage of CNC milling machines, lathe machines, turn mills, and other assembly processes. The immense credibility is not earned overnight as it took many years for experts and engineers to develop such an easy solution which was never thought to be easy enough.


Moreover, you cannot mark any other plan or alternatives for developing such elaborate products on limited budgets. Manufacturers are doing no compromise or misery to select premium raw materials and equipment. The products are following government & industrial standards without any issue of abrasion and corrosion.


It is the authentic procedure for giant industrial manufacturers. It has taken the automobile industry to a new height where the production of multiple vehicles is the game of few hours. It is suitable for decorative hardware, mechanical tools, and other suitable industries. The products are having a wide range of expectations from the USA, Central America, and other Asian countries as well.


For extensive info, you may look for other related topics in this essence.