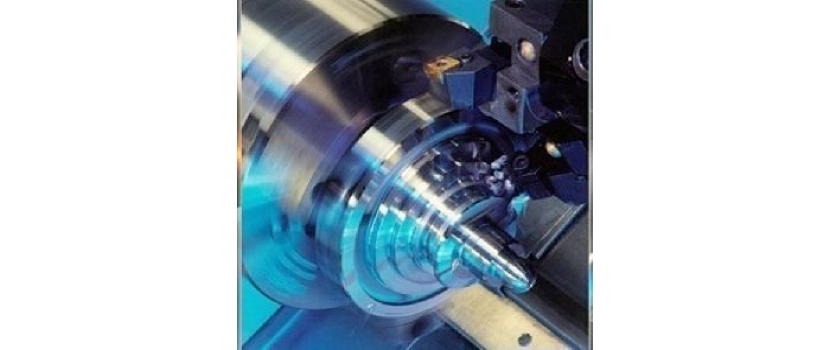 In industrial applications and manufacturing, usually, a term has been used, that is CNC machining. At first, we have to know what exactly CNC is? And also, what is the meaning of a CNC machine?
For COMPUTER NUMERICAL CONTROL, we use the term CNC.
What Do You Mean by CNC Machining?
It is a subtractive process in manufacturing and typically employs machine tools and computerized controls for removing the layer of a stock piece's material.
It is suitable for many materials, including plastics, foam, glass, wood, metals and composites, and have wide applications in various industries. The CNC machining makes use of manufacturing and design process of a machined part.
To know it properly, we have to see the difference between the CNC machine definition and CNC machining definition. One is a machine, and the other is a process. A CNC machine is a machine that is programmable and capable of performing the operations of CNC machining.
What Is the CNC Industry?
A high precision manufacturing technique is CNC used by machinists and engineers in the manufacturing industry and industrial. It is such a manufacturing process where the software programming and computerised controls are being inputted into a machine for detecting its function and movement.
What Is the Work Of The CNC Machine?
We can say that CNC machining is a fabrication metal method, where a written code is being used that controls the manufacturing process of machinery. This code has determined the part to spindle speed and the cutting head movement. A subtractive fabrication method has been used by CNC machining.
Nowadays, every person is facing very much competition in the field of their job. SS industrial CNC machine job work gives this generation another way to start their career. Now we will discuss details about that:
How do you get a job CNC machine?
You have to maintain some points, that is, you have to develop your partnerships, have to fix your target segment of the marketplace, you have to remember that not to rush to expand, and be flexible in multi-stage processes.
What Are the Advantages of A CNC Machine?
A significant portion of specialised person agreed on the benefits of CNC and advantages for their industries. Which follows:
Increases safety
Boosts the volume of production
The setup-changeover time has been reduced
Creating the flexibility of manufacturing
Improves the accuracy of machine
Enables the details of complex tasks.
What Types of CNC Machines Exist?
As per the types and functions of machines parts, we can classify CNC machines into five types: CNC lathes, CNC drilling machines, CNC grinders, CNC plasma cutters, and CNC milling machines.
Internal and external features can be created by CNC turning and lathes machine on the component. Drilled, tapping, tapers and threads, slots, broaches, drilled holes.
This is a machining process which is using rotary cutters for removing some materials. A wide variety of various machines and operations has been covered by milling on 6the scales, from different small parts to large, heavy-duty operations that are gang milling. A wide range of machine tools can be used in milling.
These machines are such machine tools which is used to rotate and grind wheel to achieve the removal of material by a metallic workpiece by the meaning of cutting.
Usually, this is designed for the cutting of steel metals, metal tubes and piper and metal arts and the other metal projects in the section of industrial manufacturing or small business.
Round holes, typically machine screw and bolts, are produced by this machine. This machine is powerful and can drill through any walls, wood etc. Every type of CNC machine is essential in the field of SS industrial CNC machine job work.
What Is the Work of A CNC Operator?
These operators and machinists will manage CNC equipment from the setup to the operations. The central part of work is to produce various features and tools from multiple monitoring machinery, inspecting for finishing the products and leading for the test runs.
What Are the Main Applications of CNC Machine?
According to work, there are five applications of CNC machines. Those are Signage, Cabinets and furniture, Brass machining and aluminium, Musical instruments, 3d modelling and prototyping.
CNC machines provide the accuracy, consistent flow of procedures, which is applicable for a high production rate. They have features that can work fast with zero errors. Anyone can save money and time and could be able to lessen the risk of wasting materials.